Since 1974, GaLaBau has provided a platform for companies to showcase their products and solutions in the fields of horticulture, landscaping and green design. This year, more than 1,000 exhibitors are expected to showcase a full range of products and services for the design, construction and maintenance of urban, green and open spaces in 14 exhibition halls. The focus of the exhibition is on a climate-friendly future and sustainability, with a range of exciting expert presentations from both organisers and exhibitors.


Our mission is to promote a healthy lifestyle and provide quality sporting opportunities. Our aim is to make the BeStrong training experience well-known not only in our country but also abroad, which is why this year, in addition to the familiar outdoor calisthenics and fitness equipment, we will also be showcasing our sport-specific and the latest recreational equipment at the international exhibition.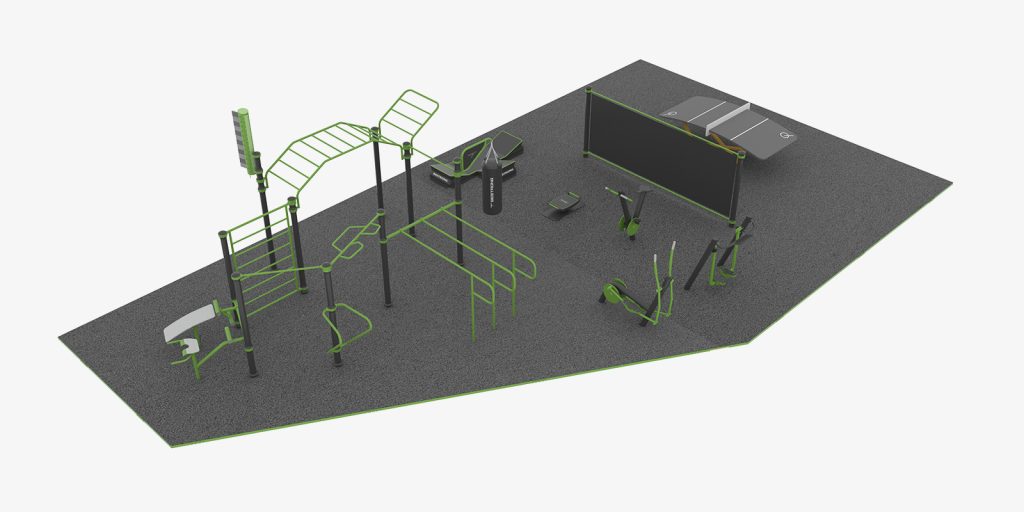 Co-exhibitor with Teqball!
Teqball is a soccer-based sport played on a specially curved table by athletes or enthusiastic amateurs who aim to improve their technical skills, concentration and stamina. The sport was first introduced in Hungary in 2012, and since then it has been played in more than 100 countries.
New market opportunities
Through the partnership, Teqball and BeStrong will support each other's market development to open new markets worldwide and together offer unique sport and fitness concepts to teams and clubs.
Meet us in Nuremberg in Hall 1, Stand 1-302 and check out our latest sports equipments!